Well-made food, from local, small growers and producers. 
Farm Boxes are thoughtfully curated collections of local, colorful, and seasonal produce from our farm and farm partners. Sign-up for a weekly or bi-weekly subscription in one of three box sizes to craft the experience that's right for your household size and dietary preferences.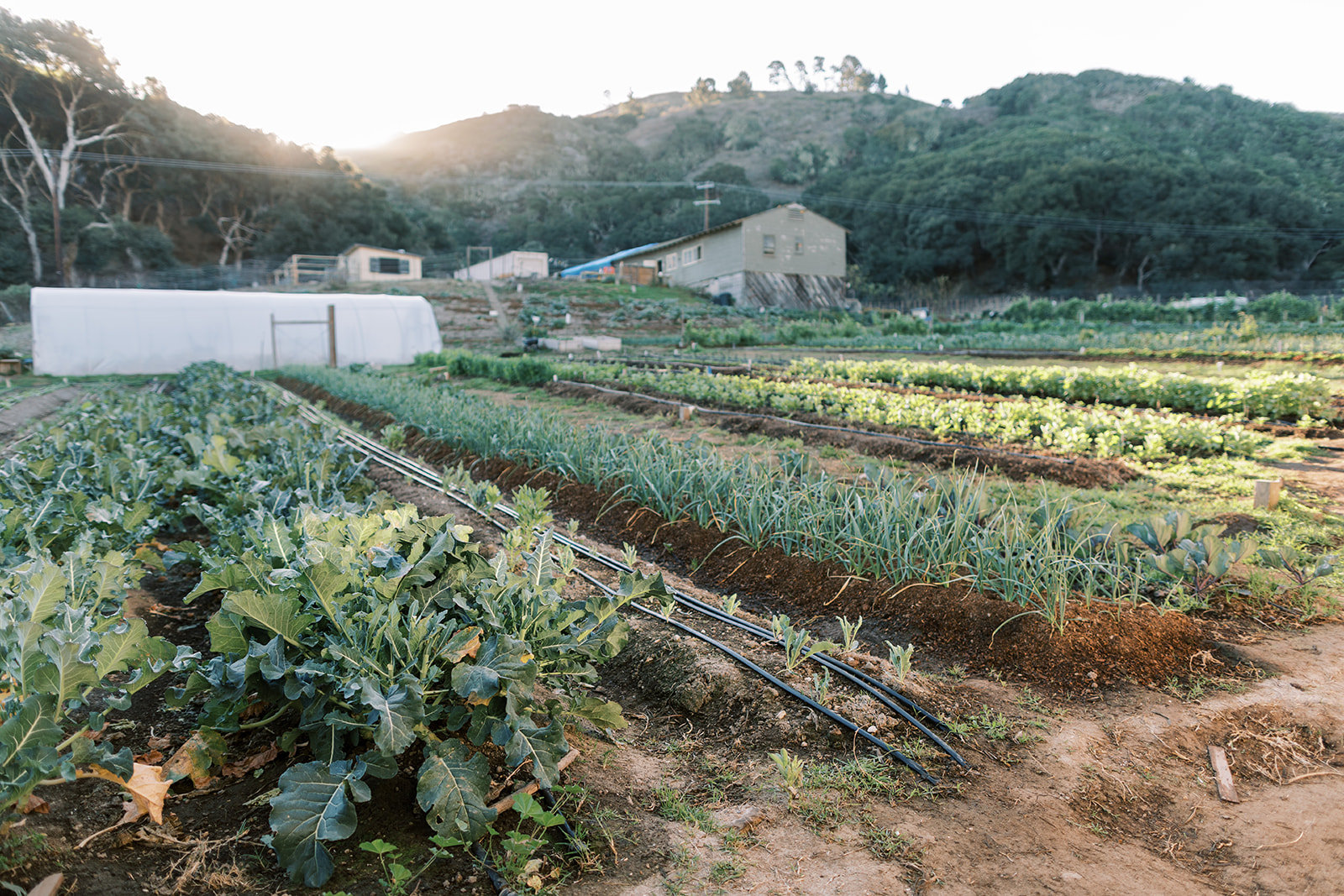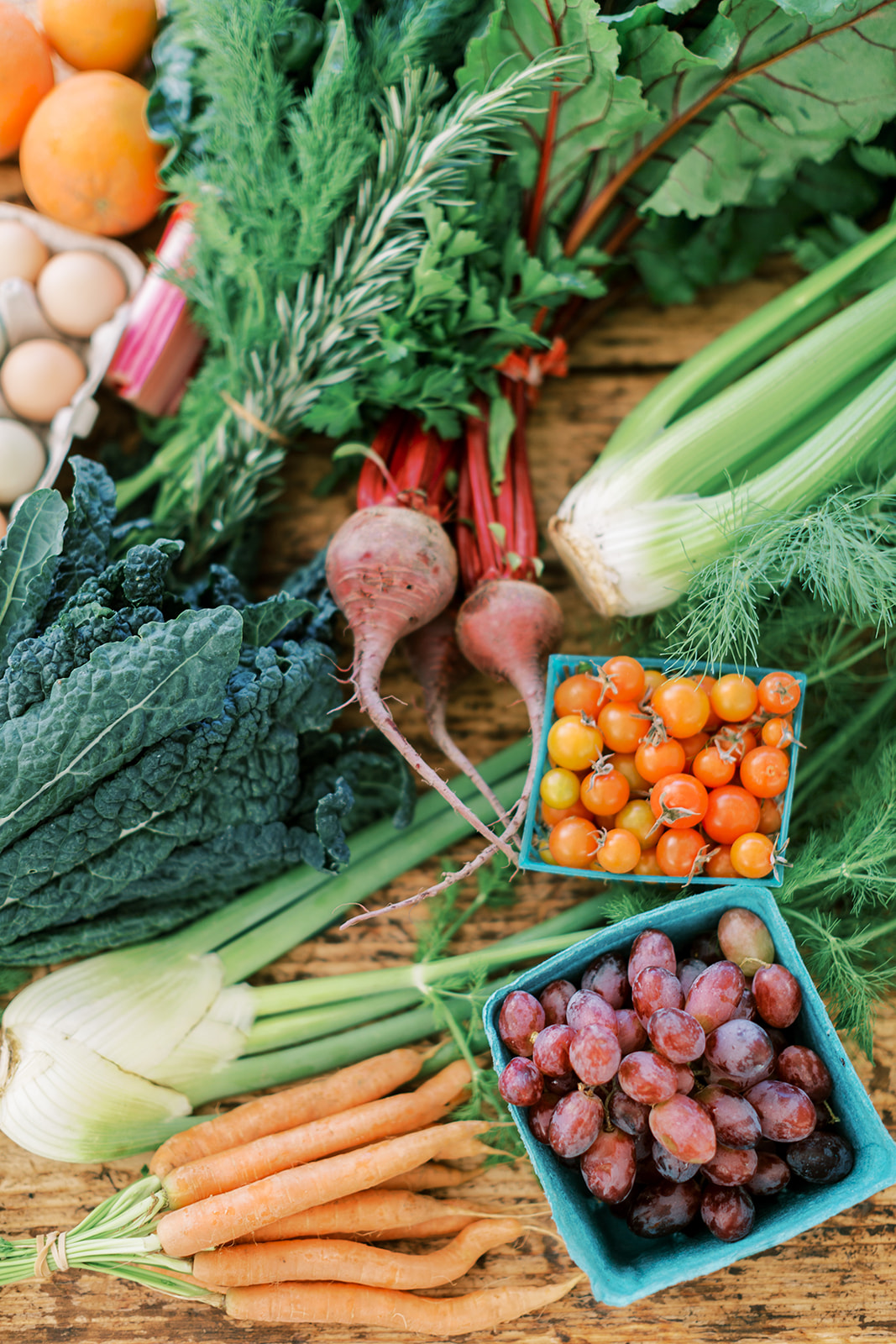 Select from three box sizes to receive just the right amount of food: Essentials Box for 1-2 persons, the Original Box for 2-4 persons, and the Hearty Box for larger households or veggie-forward diets.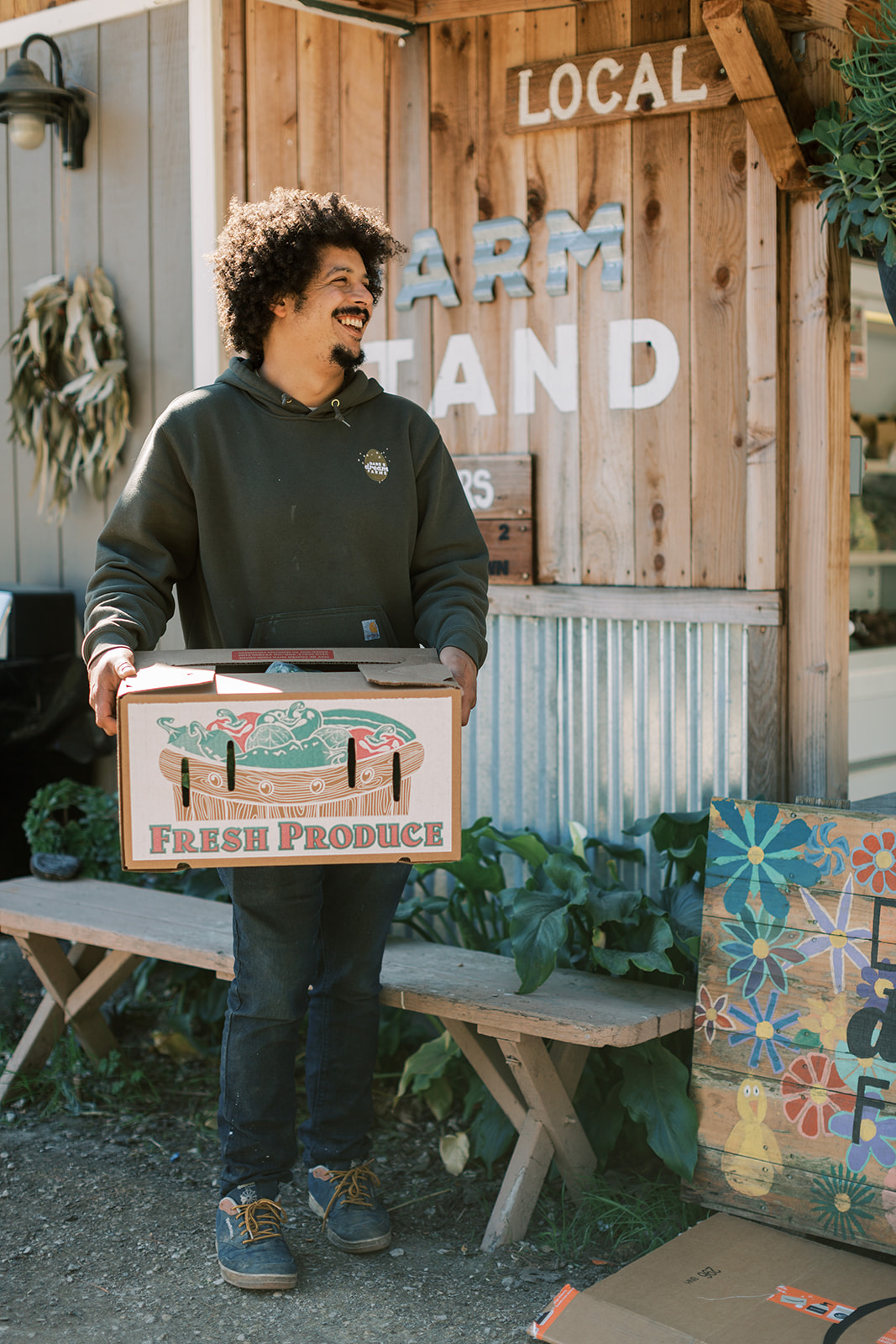 SELECT PICK-UP OR DELIVERY 
Pick up your box at the farm, or at one of our convenient and local partner locations. We also offer home/office delivery in Northern Santa Barbara County and Southern San Luis Obispo County.  
Upon checkout, list any allergies or dietary restrictions, and we will substitute these items with others of a similar value so you love ALL of the items in your box.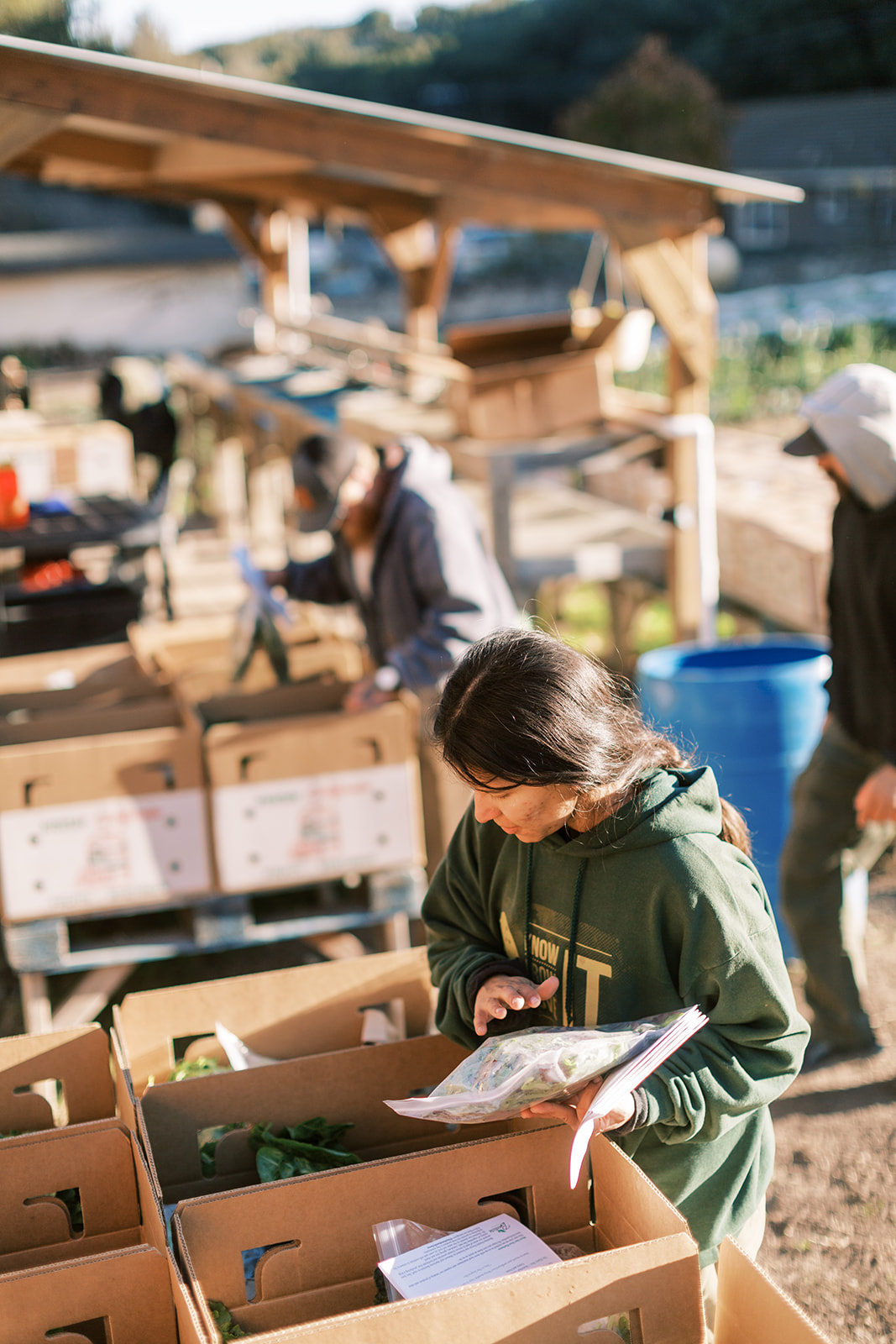 Add extras to your farm box subscription to round out your meals. We offer the best quality free-range chicken eggs, baked goods, and other cottage foods: all local, small-batch, and delicious.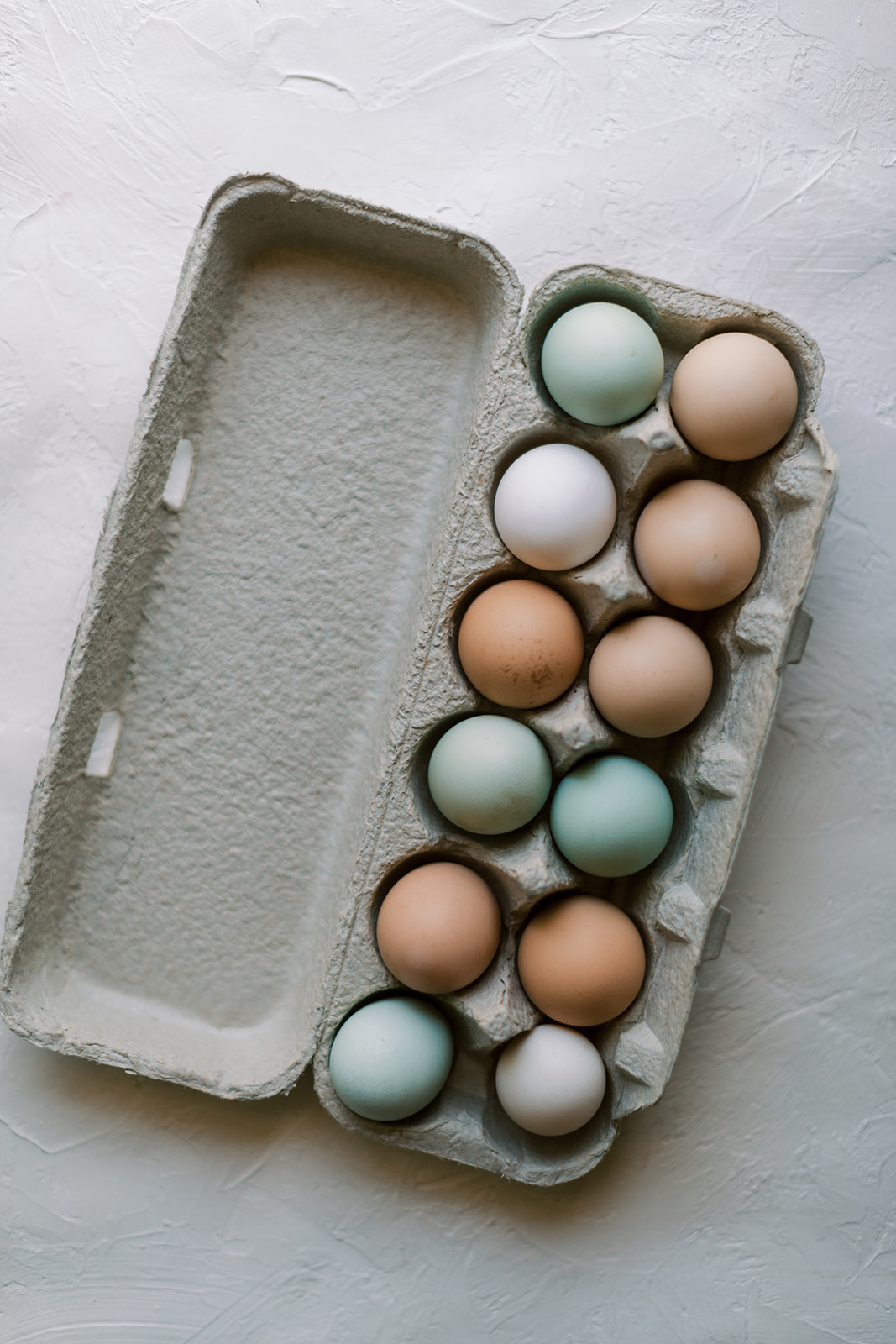 LEAFY GREENS
Lettuce heads, spring mix, cabbage, spinach, kale, arugula, collard greens, rainbow chard, tatsoi, microgreens 
SALAD INGREDIENTS
Carrots, tomatoes, cucumbers, radishes, spring onions, celery, fennel, snow peas, kohlrabi 
DINNER INGREDIENTS
Beets, broccoli, squash, cauliflower, Brussels sprouts, leeks, zucchini, beans, eggplants, garlic, peppers, turnips 
FRESH FRUITS
Avocado, peaches, plums, apricots, oranges, cantaloupe, apples, blackberries, figs, raspberries, watermelon 
HERBS AND EDIBLE FLOWERS
Basil, cilantro, rosemary thyme, parsley, tarragon, sage, mint, chamomile, calendula, lavender 
+ PERSONALIZED TIPS & RECIPES
Receive a weekly newsletter and email with inspiration and tips for storing, preparing, and cooking all the flavorful foods included in your Dare 2 Dream Farm Box. Use our recipes on social media with hashtag #d2dcooking.
"Our family looks forward to going to the farm every week! The environment is so peaceful and we are healthier because of the delicious and nutrient dense food."
"I like Dare 2 Dream Farms because of the kind people that work there. They always have a smile for me and my siblings. Also, because of the delicious foods there, like the beets, the bread, and the cabbage."
"I love that we have access to truly fresh and local produce among other things. And it's WAY more affordable than buying from a grocery store."
It is always the highlight of my week to drive up to [the farm] to pick up my goodies.  Even more fun is searching inside once I get home to see what delicious options await my culinary talents. ...Thank you, again, for bringing delicious, organic healthy choices back to our kitchen.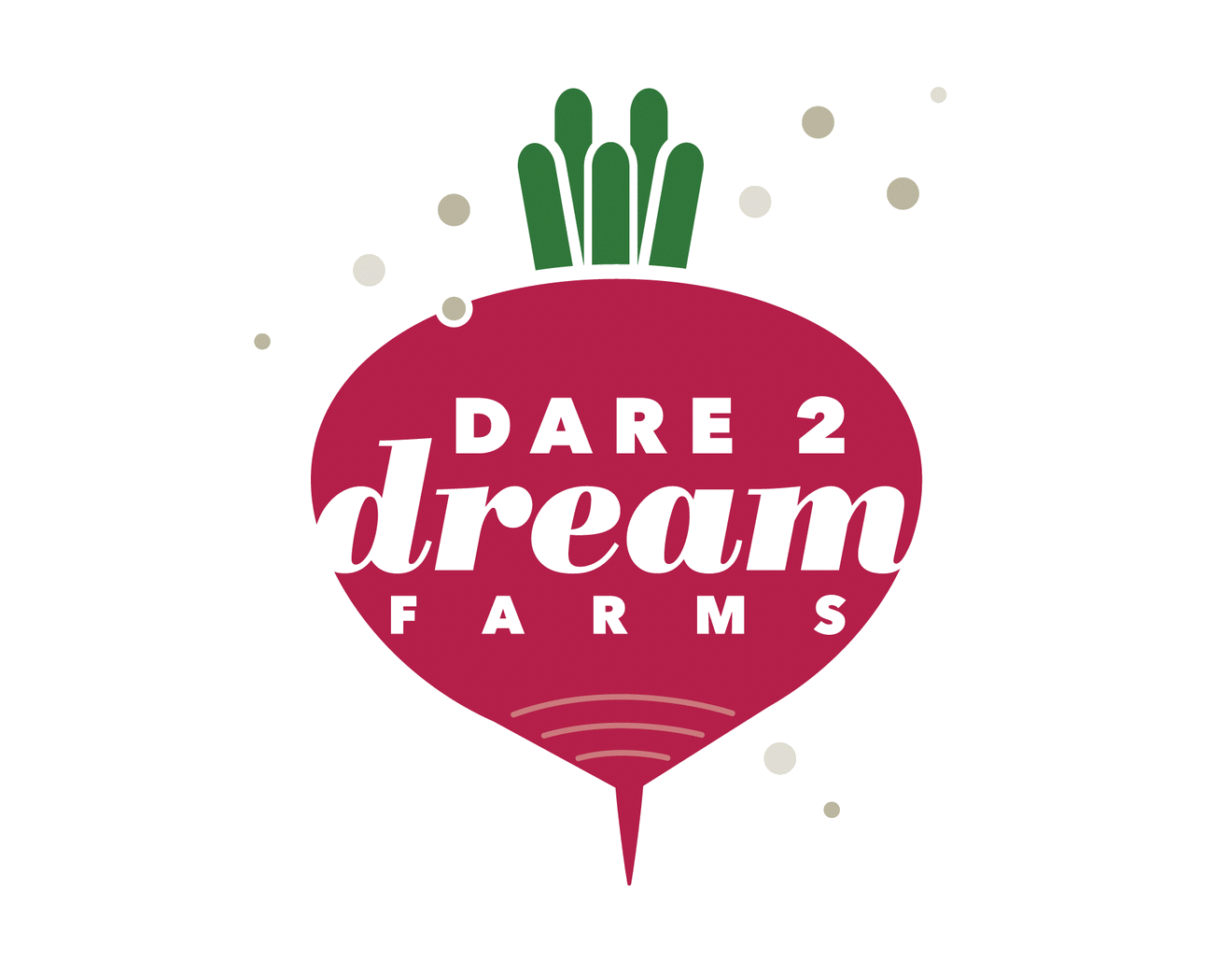 Starting at $15.00 a week